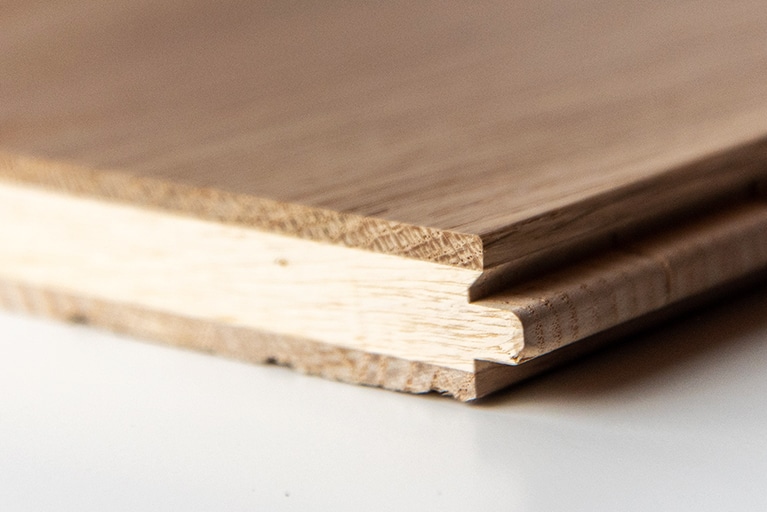 ENHANCE YOUR LIVING SPACE
Enhanced Hardwood Flooring is the only 3-ply engineered product available on the market containing a quarter-sawn solid hardwood core and base. Enhanced Hardwood features an internal structure consisting of 100% solid hardwood. The woven solid wood structure reduces the chance of warping, ensuring a consistent flat surface in any living space. Enhanced Hardwood Flooring is crafted from an innovative production method providing a significantly more stable product than common 2-ply or plywood based systems.
It all stacks up to excellence
TOP COAT: High quality 9-coat UV cured finish layer, providing maximum scratch and wear resistance.
SURFACE LAYER: Top layer is composed of a 4.2mm solid hardwood surface lamella.
SOLID CORE LAYER: High density solid hardwood glued perpendicular to adjacent layers for added stability with a quarter-sawn core.
BASE LAYER: The laminated quarter sawn base provides the only true 3-ply engineered product available today.
Product availability
Smooth, Wire-brushed and Hand-scraped textures.
BOARD LENGTHS
From 10″ up to 90″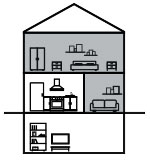 Applications
Above grade as well as condos, basements, safe to be applied on concrete, radiant heat and wood substrates.
Premier, Select, Heritage
Click here to learn about the visual character grades we offer.
Enhanced hardwood Products